Vitamin D book – Power of Vitamin D has been the bestseller on Amazon. "Power of Vitamin D" has become one of the most authentic and trusted book on vitamin D. It covers all of the aspects of vitamin D- vitamin d deficiency to health benefits of vitamin D to Vitamin D toxicity.
It has been translated into Polish and Romanian. Has been distributed in India. Tens of thousands of people all around the world has benefited from this vitamin D book.
In "Power of Vitamin D", you will learn:
Why we are facing a true Pandemic of Vitamin D deficiency.
The crucial role Vitamin D may play in the Prevention as well as Treatment of various Cancers.
How Vitamin D may help Prevent Diabetes, Coronary Heart Disease, Hypertension and Kidney Disease.
How Vitamin D may Prevent as well as Treat Muscle Aches, Chronic Fatigue, Fibromyalgia, Bone Pains and Osteoporosis.
The vital role that Vitamin D plays to help you fight off Colds, Flu and other infections by boosting up your Immune System.
How Vitamin D may Prevent as well as Treat Autoimmune diseases such as Asthma, Lupus, Arthritis, Crohn's Disease, Ulcerative Colitis and Thyroid Diseases.
How Vitamin D may Prevent as well as Treat Multiple Sclerosis, Autism, Alzheimer's dementia, Parkinson's disease, and other neurologic diseases
The essential role of Vitamin D during Pregnancy for Mothers and Babies.
Doctor often miss the Diagnosis of Vitamin D deficiency because they order the wrong test.
The right test to Diagnose Vitamin D deficiency
The best way to Prevent and Treat Vitamin D deficiency.
What is Vitamin D Toxicity and how to Prevent it.
Amazing health benefits of Calcium And Magnesium. How much you need.
Incredible health benefits of Vitamin K2. Its synergism with Vitamin D
Vitamin D Deficiency Linked to COVID-19
Reverse Type 2 Diabetes Scientifically
Alternative To Nature-Throid, WP Thyroid & NP Thyroid
Myths about Vitamin D Toxicity
Your Risk Of Dying From COVID-19…….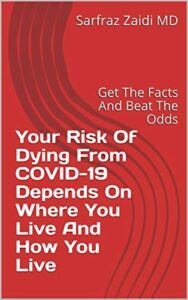 Power of Vitamin D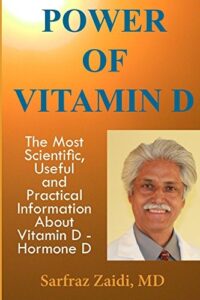 Search Dr.Zaidi's Articles
Dr. Zaidi's Vitamins – Free Shipping
Search High Quality Vitamins
Dr. Zaidi's Vitamins Categories