Excessive growth hormone, Acromegaly is usually due to a pituitary tumor and causes a constellation of symptoms and signs. Usually these symptoms of Acromegaly develop insidiously. That's why sometimes patient may not be aware of them, as he/she gets used to theses symptoms. It is usually someone else who points out these features to the patient. As a physician, once you have seen a patient with Acromegaly, you can spot one immediately, even in a crowd.
Symptoms of Acromegaly – Excessive Growth Hormone
Coarsening of facial features
(develops slowly; comparison to an old picture is helpful).
Enlargement of jaw and tongue.
Snoring.
Separation of teeth.
Excessive soft tissues in palms ("pillowy" feel upon handshake).
Excessive soft tissues in feet (increase in shoe size).
Thickening of fingers (a ring may no longer fit).
Excessive perspiration.
Headache.
Skin tags.
Carpal tunnel syndrome.
Joint pains.
High blood pressure.
Diabetes.
Enlarged heart.
Kidney stones.
Increased risk for colon cancer.
Diagnosis of Acromegaly
Measuring  serum IGF-1 is a good screening test for Acromegaly in suspected cases.
Confirmation of the diagnosis of Acromegaly is carried out with an Oral Glucose Challenge test.
These tests should be carried out in consultation with an endocrinologist.
Treatment of Acromegaly
In most case, treatment of Acromegaly is surgical removal of the pituitary tumor followed by radiation therapy.
If surgery is contraindicated due to other medical reasons, then medical therapy with a drug called Octreotide is quite effective.
Zaidi Vitamins – Dr. Z's Vitamins
Alternative To Nature-Throid, WP Thyroid & NP Thyroid
Reverse Type 2 Diabetes Scientifically
Vitamin D Deficiency Linked to COVID-19
Use of Ivermectin in COVID-19
Power of Vitamin D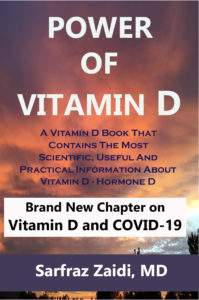 Reduce Your Risk Of Dying From COVID-19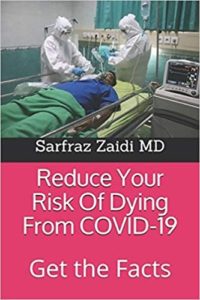 Search Dr.Zaidi's Articles
Dr. Zaidi's Vitamins – Free Shipping
Search High Quality Vitamins
Dr. Zaidi's Vitamins Categories