Glucose support from diabetic vitamins, mineral and herbs is one of the 5-steps of the Dr. Zaidi's comprehensive approach to manage Type 2 diabetes. He describes this approach to treat Type 2 diabetes in his groundbreaking book: Reverse Your Type 2 Diabetes Scientifically.
Dr.Zaidi's 5-step strategy to treat type 2 diabetes consists of:
Stress management
Diet
Exercise
Vitamins
Medications, if and when necessary
Here is a list of the vitamins/mineral/herbs that support healthy glucose levels.
What are  Vitamins?
Vitamins are substances that our body needs to function properly. Body itself cannot make these vitamins. We derive them from our food that we ingest.
Why Take Vitamins?
Because our modern food is often inadequate in vitamins due to a number of factors. These factors include commercial farming, processing of food, eating habits. For example, if you do not eat meat due to religious or some other reason, you become low in vitamin B12 and iron.
Can Vitamin deficiency cause illness?
Yes, vitamin deficiencies are well known to cause illnesses. Here a few example:
Vitamin D deficiency is linked to osteopenia, osteoporosis, muscle aches and pains, diabetes, Hashimoto's thyroiditis, Graves' disease, heart disease, high blood pressure, immune dysfunction, cancer….
Vitamin K2 deficiency is linked to an increased risk of Osteopenia, Osteoporosis and Coronary artery disease.
Vitamin B12 deficiency can cause fatigue, anemia, peripheral neuropathy, subacute combined degeneration of the spinal cord, sore tongue, stroke and heart attack. Vitamin D deficiency is often present in patients with Hashimoto's thyroiditis and Graves' disease.
Folate deficiency can cause fatigue, anemia, sore tongue, and depression, infertility and congenital defects in the fetus, stroke and heart attack.
Magnesium deficiency cause cause Muscle spasms and cramps, Fibromyalgia, Irritability, Anxiety, Insomnia, Seizures, Irregular heart beat/heart arrhythmias/Atrial fibrillation, High blood pressure, Chest pain to spasm of coronary arteries, Chronic fatigue, Migraine headaches, Menstrual cramping, Menopausal symptoms, Tics, Lack of appetite, Nausea/vomiting, Lack of balance, Vertigo, ADD/ADHD, Dementia, Constipation.
Zinc deficiency can cause fatigue, loss of appetite, impaired immune function, delayed healing of wounds, diarrhea, hair loss, taste abnormalities, skin ulcers, age-related macular degeneration, delayed puberty, impotence, low testosterone and weight loss.
Are Vitamins safe?
Most vitamins are generally safe. Our patients at the Jamila diabetes & Endocrine Medical Center, have been using a variety of vitamins for over 15 years. They undergo blood testing periodically as a part of their ongoing health care. We have not noticed any toxic effects of vitamins over all of these years.
Vitamin D Deficiency Linked to COVID-19
Reverse Type 2 Diabetes Scientifically
Alternative To Nature-Throid, WP Thyroid & NP Thyroid
Hashimoto's Thyroiditis & Hypothyroidism
Cure Graves' Disease and Hyperthyroidism
Vitamin D Deficiency and Its Serious Health Consequences
Myths about Vitamin D Toxicity
Stress Management
Your Risk Of Dying From COVID-19…….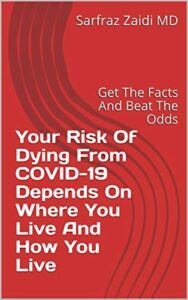 Power of Vitamin D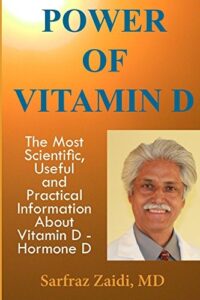 Search Dr.Zaidi's Articles
Dr. Zaidi's Vitamins – Free Shipping
Search High Quality Vitamins
Dr. Zaidi's Vitamins Categories